Own Your Story: The Importance of Sharing
January 27, 2016 @ 8:18am
The challenges in our lives are what make us stronger, more resilient human beings. They let us stand up after the falls, forgive when we need to, and move forward. Those tough times also teach us. We learn compassion, care, empathy and, at the heart of it all, we learn to live that quintessential essential: love.
It's with love I come t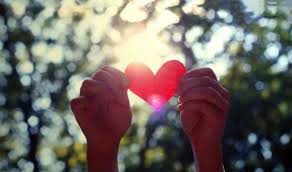 o this day—Bell Let's Talk Day—this January 27th dedicated to breaking the silence and stigma associated with mental illness. It's something that's been silenced for too long, and I know from experience, having grown up with a mother with mental illness and feeling like I couldn't talk about it. One in five Canadians suffer from a mental illness; most suffer in silence. We need to use this day to kickstart the conversation, help those who need a voice, and ultimately, help those who need it most to know there is help.
Share Your Story
There is something entirely liberating about sharing stories; it's a freedom that comes with the importance of us connecting as humans, that sense of sharing and community. You can share your story, whether it's struggle with mental illness or moments of triumph, achievement and joy, in any number of ways. It's in sharing it though, where we learn that important detail of connection: our joysare doubled and our sorrows shared. When you're willing to open and tell your story, there truly are many compassionate people who want to listen to you, have you feel heard, and work with you on finding solutions, if you need that, too.

Story also transform. I've worked with a number of international bestselling authors and, as they wrote their stories and opened in the most authentic way to the challenges they had faced—and truly owned their stories—they transformed in the process. People heal in writing, and in sharing, too.
There's also a great pain in not sharing – I can tell you that because I've experienced it and felt the pure bliss of letting go of silence and allowing myself to have a voice. I've also worked with a number of writers, authors and entrepreneurs who have both felt the pain and the great relief of finally sharing what they are called to share, in any number of ways. For those living with mental illness, or with a loved one who has mental illness, it can be incredibly empowering, freeing and fulfilling to share.
As a kid growing up with a mother with mental illness, it was hard to understand what my mom was going through (and I know even for adults close to those with mental illness, it can be a beast of a challenge that's daunting, frightening and without comprehension at times—until, that is, you speak up and receive support). For me, I felt I couldn't talk toanyone and really had no outlet. It's fascinating that I now help peopleget their message to the world—because I know what's it like to feel silenced, not heard, and have that pain within of not being able to fully share.
I've now not only shared this story with audiences around the world in speaking engagements, I also featured the importance of sharing story in the international bestselling book, Empowering Women to Succeed: Tough Times Don't Last But Tough Women Do. (You can get it here, and read all the details of my story, including the challenges with my mom, and the stories of 14 incredible women and one man, too.)
Be Brave
There's a Sara Bareilles song I absolutely adore, the line, I want to see you be brave, ringing so true, allowing the words to fall out, whether in writing, speaking or sharing with loved ones about things that matter most. There's an undeniable bravery in sharing your story, having yourself be heard and, when you need it, asking for help.
When I approached my mom to ask if she'd be okay with me sharing aspects of her story within a book that was set to reach audiences worldwide, she bravely, lovingly and with the courage of her heart said yes. "It could help someone," she said, and it has helped many people already (as well as the multiple other stories in the book). The outpouring of loving thanks I've received, as well as the requests for support and resources to encourage people to get the help they need, and share their stories, too, is phenomenal.
It's when you're brave and start sharing that I can tell you the pain of silence is alleviated, and you can revel in your bravery and reap the benefits of connection, community and compassion. Your sense of connection deepens. Your story, and your life, can transform and, especially if you're suffering with mental illness or have a loved one who is, you can feel that sense of loving care, knowing there is support.
It's no coincidence that I lived through what I did as a child, teen and even in my early twenties, that I'm now on the path of helping people have a voice and sharing their message with the world.
Find Your Outlet
Before, I had no outlet to talk with anybody about it. Now, I share this story with audiences around the world through speaking engagements and feature it in my chapter in Empowering Women to Succeed. When I tell this story or someone reads it, I get emails asking for support with their own situation, saying it was a great inspiration to them and thanking me for finding the means to share it.
Like everything in life, your story has an energy to it, and the way you perceive it – with empowerment in owning your experiences, and having an attitude of sharing and openness – allows that energy to move through you in the way it needs to. Keeping your story inside of you can deepen as a negative energy; when you share, it is light, lifted, a relief! It doesn't matter how you share, what's important is that if you're called to connect on something, ask for support or share a story that's important to you, that you do so. Going for it will empower you on your journey.
You can create a blog and post it there, make a vlog and set privacy limits on your video so only those you choose can view it. If you really want to go for it, you may feel called to speak on stage about it, or write it in a book! If you're feeling called to write, you are meant to write. Just as I discovered in sharing my story in Empowering Women to Succeed, and details of my mom's story, too, you will learn something very important: there are people out there who need to hear what you've got to say! So no matter what outlet you choose, go for it. Even if it's outside your comfort zone, that truly is where the magic happens.
My mom, for example, after years of her own silence of only sharing with a few close friends of the family, now speaks as an advocate for mental health awareness and I am so proud of, and grateful for her doing this. I know just what an impact that creates for those who are going through what she's experienced. The Canadian Mental Health Niagara and Partners for Mental Health have done a great job as well creating awareness to the insipid, perilous diseases, ones not talked about, not looked at, or examined. Even though we have Bell Let's Talk day, and even though things have gotten a lot better, it is also awareness, compassion, love and trust that's required. It's important that we continue the discussion, break the silence, end the stigma and get people the support they need.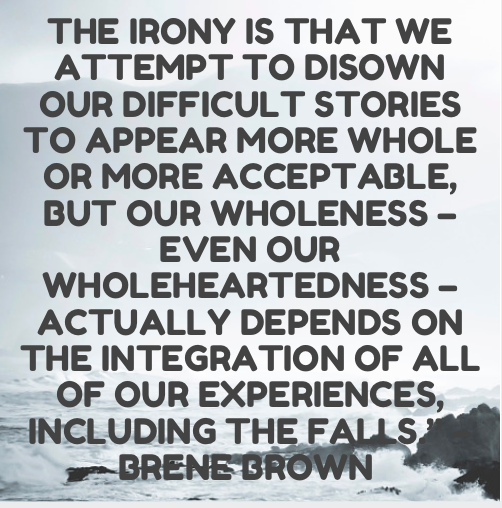 Let's Talk!
It's something that's been around forever and, not just one day of the year, but all days, we need to open the gateways to share with one another, care for one another, allow ourselves to speak up and share in those tough times that come from mental health challenges and, of course, to do so with love and compassion.
For every tweet or retweet using #bellletstalk, Bell Canada donates five cents to mental health initiatives. If you are on the Bell network, every single text you send will also help with the donations, so get your thumbs ready and start tweeting and texting! Together we can end the silence, dissolve the the stigma and transform people's lives.
Comments
Yes! I'd love to receive:
Free Tips, Info and Updates
on Writing and Living My Most Vibrant, Vital Life!