Your Words Matter, A Soulful Guide to Get Blogging
March 25, 2016 @ 8:18am
Your words – reaching the people who need them most. It's so important, not only for those who need to read what you've written, but also for you. It's a creative outlet, the call to creativity, listening to your call to write, and it will positively affect your life and biz in truly amazing ways, ones you may never know until you begin; or ways you could never dream of until they become a reality on your journey.
You may have felt the call before, or perhaps you received that gentle nudge in my last blog – the one blasting to you that important truth: when you're called to write, you are meant to write.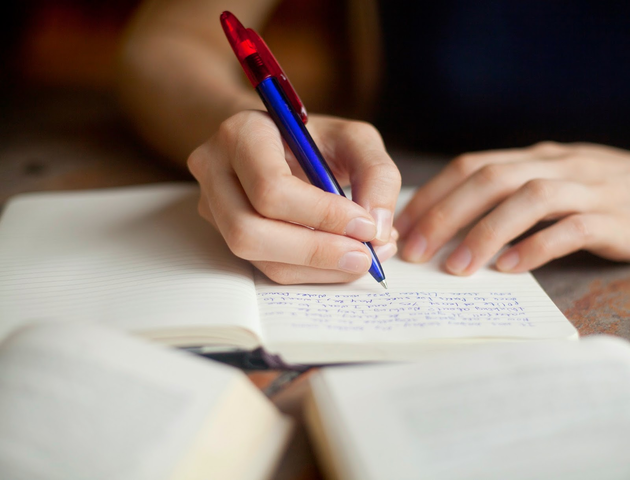 Take me, for example. I'm resting between family time in the sweet Whistler village, a mountain getaway in British Columbia, Canada. Up on top of the world, these Rocky Mountains have some of the most beautiful landscapes, sweet snow and joyful relaxing.
Still, I make that time for what calls me: writing.
In this blog, I'm calling you to write, too. Whether you're an entrepreneur or a creative-at-heart with words waiting to be whittled from within (alliteration much?), listen to those whispers.
If you don't listen, they'll become louder. Asking, saying, please, you know you're here to create. (Then possibly knocking you over the head with something you will listen to.)
That voice of inspiration. When you sit and create, there's a relief. A beauty. If you're in business, the voice of inspiration will not only help you in writing, it will help grow your business, too! Win-win, conscious collaboration.
Know that you're supported, too. When you take steps to move towards what's in your heart, you'll see the synchronicities appear for you. Just the conversation you needed to hear; a moment of bliss watching joy in people living their passion. A glimmer of info you needed – just the info you needed! – to get you moving towards your own dreams.
In the interest of supporting you on your writing journey then, here are some blog tips to get you rolling.
Remember, progress is success. Every word whittled is a win. Every ounce of value you share has your tribe happy, thanking you, saying, hey! He cares. He supports me! Yelling from the rooftops, yes! She knows her stuff. I'd love to work with her.
Here are some common questions I've received that may have rattled around in your brain – or your heart – and the answers to help propel you forward.
How do I start?
Here's the essential: start where you are. Start now. Just start.
Drop your sweet fingertips to the keyboard and begin to form, one word, then the next. Every time you write, you'll find your voice becomes more clear, resonant and, yes, valuable.
It doesn't matter how you start necessarily, then, only that you do.
Find what's within you. Grab a pen and paper, or fingertips to keyboard, and begin. I promise you, it's really that simple. (And you may just find some joy and ease along the way, too. There's a flow in beginning. It's progress, which truly is success.)
What are the best blog tips?
It's important you know yourself and your brand – or even the essence of what you want to share – that big picture view of what your blog is all about. When you connect with that, the best blog tip is to write from that deep, connected knowing. It's a soulful essence that's crucial to the way you share—it'll feel better for you, and read more clearly for your audience.
It's got to sound like you.
It has to feel like you.
When you tune to your essence, the most important next step is ensuring you're providing value in your writing. Don't let that freak you out though, and please do not undervalue yourself. You know more than you think you do. You have so much to share with the world—it's incredible.
As a woman, now thirty-four, who has travelled the world extensively, observed the beautiful and intriguing ways of human beings and written about/for/with them for as long as I can remember, I've noticed something. People are fascinating. Every person has a gift – and is a gift. As such, and with all they're unique experiences – they (and you, as one of them) have a whole lot to share that truly contributes to this world.
So look at what it is you have to share and be mindful of providing value. Not undervaluing yourself and not pumping your ego; true, real value, infusing love and real into everything you write.
And the all-important: then let yourself write.
What you'll create may astound or surprise you. You may enjoy the journey, or you may find yourself trepidatiously tiptoeing along. Either way, you'll be creating. When you infuse value, love and realness into what you make, you will very likely help many people.
How do I organize my blog?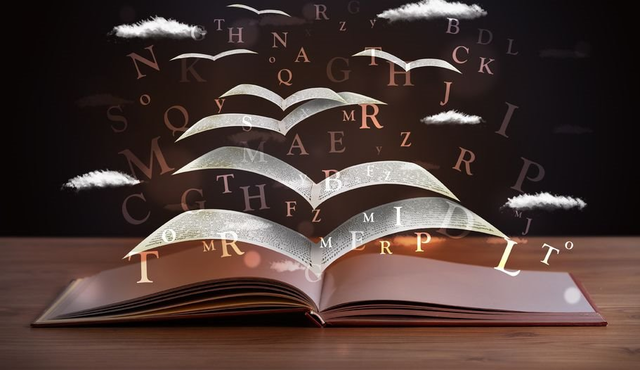 To organize your blog, look for the threads. What's the connection? What is the heart of what you're expressing and sharing? This can be that bigger picture of your whole blog as an entity (the entirety of your blogs in one), and also within each blog specifically. Connecting into the themes within your blog will make it easier to write, giving you that undercurrent of topical and thematic flow that lives and breathes in what you write.
Then, start with a wicked hook. It can be as simple as a one-liner. A piece of dialogue, some bit of information that's compelling or a story that makes your reader want to keep reading more. A hook is what draws your reader in. "Ah," they say. "That tastes good," like a morsel of delicious chocolate. Just like chocolate, your reader will want more, so they'll keep reading. You've 'hooked' them in.
Then of course, you wallop them with value.
Make it shareable. When you get a juicy bit of info you love – you want to share it, right? Especially as women, who I know many of this sweet tribe consists of, we love to share. I've had clients give my info to their friends, family and colleagues—when people are happy with something and it adds something positive to their life, they don't like to keep that to themselves. Joys are better when shared, as is valuable information.
You can flat out ask your peeps to share your blog, either on social media or on the blog itself. You can also make the content so irresistible that they can't help but share it (and this may happen anyways as you fill the blog with real, loving, supportive and value-packed information).
If you're a biz owner, include a call-to-action. It may be as small as linking to another blog on your site or as big as, 'hey, want to go deeper? Get started today with my Become a Copywriting Rockstar course,' or whatever juicy offer you've that'll help support your tribe that really jettisons them into action. Either way, provide value and then help move them forward. Give them more info, another way to connect with you or invite them to implement what you've suggested.
"Don't have a blog? I invite you—load up a Word press page, and start one today! Hit us up in the comments and share your first blog below. I promise to read it and leave a comment ☺" (See what I mean? A call to action is crucial to the success of your blog—and oh-so-supportive.)
Calls to action help people. They move them. Movements create shifts, and shifts create joy and passionate living (which we could all have a bit more of, yes?).
How about reach? How do you attract followers?
Your tribe, my sweets, is your vibe. You may have heard this saying, and I can't tell you how true it is. You will attract to your blog the people who need to read it most, especially when you are connected to your essence and your most true you.
There are, of course, more ways to attract followers and grow your reach than solely tuning to your essence. Sharing on Twitter and Facebook, and hitting on hashtags that are relevant to your blog will help more people who need your message get to see it. You can also connect with pros like those at Training Business Pros, a company I'm proud to be partnered with, for support on Internet Marketing Training or ways to increase your reach with automated tools that grow your reach and do the work for you! (Even while you're sleeping, or climbing the sweet Rocky mountains, like I've been doing this week.) It's a beautiful way to get your message to the masses and magnetize to you the followers who need to read what you have to share!
I don't know how to narrow my blog topic focus. How do I choose when I have many interests, or multiple services I offer in my biz?
Again, look for the threads. You don't have to get it right (in fact, I dare you to get it wrong! Letting yourself play is a great way to discover what kind of gold IS inside you, and your focus will become clear as you grow.
There's a wealth of information available today, and people turn to their dear friend Google to learn about a whole range of topics—and that can include info from you!
There are a few ways you can organize all your thoughts into a blog.
If you're doing an opinion-based blog, write freely whatever's on your mind and add categories so your readers can find what most appeals to them. If you want to write about food, sports, fashion and technology, go right ahead! Writing allows you to find your voice—and you'll connect in with the topics that really speak to, and from, your soul.
You, in other words, are the thread, that verifiable writer (yes, I called you a writer!) that connects in with the topics of your choice, your opinions and all of who you are connecting the blog as a whole.
If you want to start a blog for your biz (and I highly recommend you do), you want to revisit that essential ingredient: value. What is the value you're providing with your blog? List all the ways in which you can support your tribe with information, inspiration and education about what you do and how you can support them. That is the key to building a biz blog that gains traction and converts to more business for you, so you can help the people you're here to help.
Some great q's to consider that will support you: How are you informing, inspiring and educating your readers, clients and potential clients to learn more about who you are, what you have to offer and how you can support them? What info do they need to make a more informed choice about working with you? Or, what will support them as freebies that help you shine your expertise and support them at the same time? (Win-win!)
Consider these questions deeply when building your editorial calendar (the essential planning tool we work with in my copywriting course). They will transform your blog, and magnetize your ideal clients to you and your biz! They also help and support, which is that golden ticket that drives so many of us entrepreneurs to do what we do—and a great reason to build your blog from a place of value and service.
If you want to begin a biz blog, but also want to write opinion pieces, you may want to have two blogs. This is a personal choice, and depends largely on what type of business you're in. Often it's good to keep the thread of your business consistent, however, in sharing from your essence, and sharing the truth of who you and your brand are, you can sometimes link the two (again—just look for the thread, and write from that place of a theme that makes sense for your audience).
If you choose to go the route of keeping your biz and opinions separate, you may want to start a fun blog on the side—and let your opinions fly! For the business blog then, keep to topics that bring value to your biz. If you have a fashion business, for example, people may not want to read about food or technology on it. On your opinion blog though, you are thread, so you can write whatever you want. (You may choose a different pen name, or to put a disclaimer on it—for example, this blog is my personal blog and is in no way affiliated with the views of (your company name here)."
Up to you, and the sky's the limit! For years, I had a blog with a pseudonym and that works, too. Whatever way you choose to create, it's got to work for you.
I sometimes find myself struggling with writer's block. How do I conquer it?
Get a great big case of butt glue! Kidding (sort of). I do joke with those in my course that the content also comes with a year's supply of butt glue so they can get themselves to sit and do the writing, but often it is as simple as carving out sacred writing time and allowing yourself the gift of honouring it.
Truly though, this question is probably the most common challenge people face when it comes to writing in general. There can be a disconnect when we think of 'writer's block,' and it doesn't need to be that way. Writing can be easy.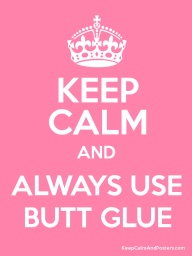 You read that right. Writing can be easy. And enjoyable.
The words are there for you, and what you're being called to create wants to be created. There's a magic in that and, when you allow yourself to connect with the creative flow both within you and in your life, you can start to experience this—in that, 'writer's block' dissolves.
That said, there are things you can do that will help and support you to get the energy moving, and support you in the flow of your writing journey. To kickstart your creativity, I've got three FREE recordings for you, my gift to you, that will help you awaken the ease and abundance of writing in your life. Click here to receive that now, and enjoy the journey!
Sometimes we can experience energetic blockages, where there's just a small disconnect between your brain and your fingers. Being aware of your energy and choosing to embody supportive energies for your creativity will serve you deeply in connecting with your words within.
There are also a lot of distractions that can steal your precious time, if you let them. Social media, your cell phone, the Internet, TV or even glancing at your emails can throw you off track. When it's time to write then, let that be your sacred time. There's a great app called Freedom that'll help you by giving you freedom from the Internet (it literally stops you from being able to go online—you choose the length of time), so you can build your discipline and habit with that extra help.
You can also tuck away your cell phone, or even turn off all electronics and write with pen and paper (a fave of mine!). You may want to share with your loved ones, too, that it's your time to write so they can support you in honouring that time, too.
If you're into your writing, and start to feel stuck, it can sometimes help to take a break. Shift your energy by putting on music and dancing, go for a walk, grab lunch with a friend or do a good challenging workout. When you come back, your mind will be fresh, your soul soothed, and the words will flow, just like the energy you shifted. Connecting with flow in your life supports you in writing; at any given moment, you can shift things. It's often a matter of being attuned to you and your creative process.
One final tip on 'writer's block,' or what I like to call, the request to dive back into the flow of your creative, vibrant life. You can also share with a friend, colleague or coach what you're writing about, and receive input. Sometimes talking it out can help you make sense of what you're writing, give you new insights so you can expand on points you may have missed or naturally spark new points to write about.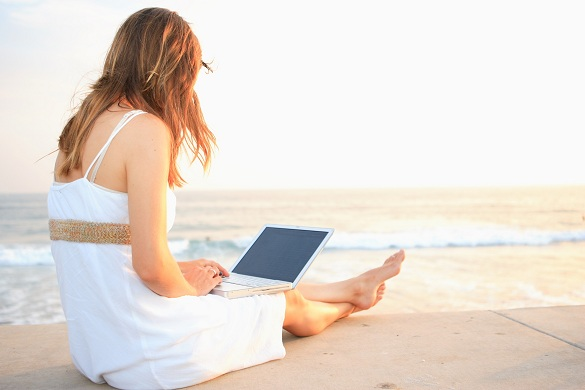 You may also just gain the confidence as you speak about it to say, hey, I do know my stuff! Often in sharing you can realize your thoughts, opinions and true knowledge base, which helps to rock your writing flow.
No matter where you are in life, and especially if you are feeling called to write, your voice is meant to be heard. If you have the call to write something, anything, you are meant to answer that call. Use these tips to help start, or to keep your writing going!
Stay tuned to my blog for future tips and tricks to help your blog feel more authentic and how you can reach your ideal clients!
Let me know in the comments below what you're blogging about (or what you want to blog about)—and feel free to share your blog, too!
If you know anyone that this can support, I would be so grateful if you sent it to them as well. And I bet they'll thank you, too.
Comments
Yes! I'd love to receive:
Free Tips, Info and Updates
on Writing and Living My Most Vibrant, Vital Life!