A Soulful Way to Spring Forward
March 11, 2016 @ 1:24pm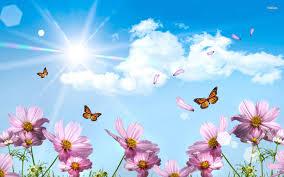 A Soulful Way to Spring Forward
I know this time of year I feel the need to cleanse and restore – to clear clutter, spring clean and lighten the load from winter. You too?
Let's "spring ahead" together. The clocks are moving ahead one hour; to some, that means losing an hour of sleep, to others, it means an extra hour for life—vibrancy, creating and doing what we're called to do. Spring also signals the time for change; snow melting away, unearthing the beauty that mother nature provides. Trees blossom, flowers bloom, birds return from their vacation south and the grass becomes somuch greener.
Spring also signals change in us. We have rituals like spring cleaning, starting to renovate our homes, or just bringing out the BBQ to get ready for the warm weather. What we also need to do is start cleansing the clutter that can cloud our mind, soul and heart.
Want to kickstart this season with a bouncier 'spring' in your step (and make space for more creativity, vitality, health and well-being, too)?! Try these three steps to help focus your mind to better your biz and your life!
Clear the Clutter
Your house may be a mess from winter, heavy clothes taking up stock in your closet, winter boots leaving the last few salt stains on your floor, and maybe some things you wanted to throw out, but the snow kept you snuggled inside, not wanting to dispose of it.
Now that it's spring and the snow begins to melt, it is the perfect time to open the blinds, let some light in and start decluttering your house or office (or your home office if you work from home!).
A few great ways to declutter? Donate old clothes, take a few trips to the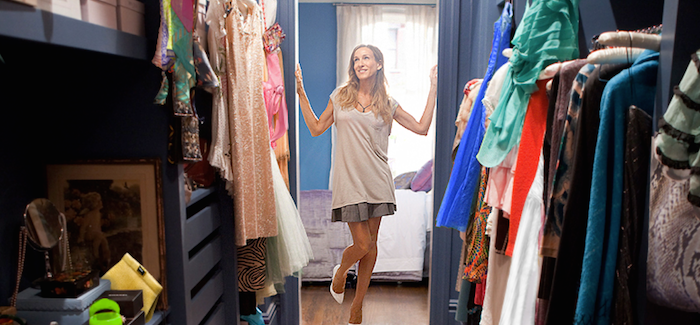 recycling depot or dump to throw out things you never use in your basement, or plan a garage sale. Reorganize your office by shredding and recycling old papers, filing important documents, vacuuming the carpet and cleaning the coffee cup that has been sitting on your desk for what seems like forever!
Reorganizing your home and getting rid of the things you don't need anymore will give you a sense of relief and let you take a solid, soothing breath of fresh air – you'll feel lighter! Having a clean office has also been proven to reduce stress while you work. With a clean office you aren't fixated on any mess, you've got a clear energy to create from and you find you focus better on your tasks at hand with the extra clarity to work.
Now that your house and office feel lighter, it's time to declutter your head!
Tune into Yourself
Your mind, soul and energetic frequency are like a radio. You have to be on the right channel to align yourself with positive energy.
With the gloomy weather that winter can bring, having some feel trapped inside with harsh cold and slippery roads, you may find you have to retune your frequency. To begin, you can finally go outside without feeling cold and smile as you enjoy the warmer weather! Take a nature hike and look at everything regain life. Listen to the birds sing, watch the flowers grow, and see as animals awaken from their hibernation. Be consumed by the natural beauty that is so present and alive at this time of year. Your body, mind and soul will thank you as your energetic frequency realigns.
You may also want to begin or reconnect with a mind-body practice. Yoga or Tai Chi tune you to higher frequencies, keeping you present in your body and clear in your mind. Now that your home has more space in it, there is no excuse not to start! All you need is comfy clothes, a yoga mat, and even a yoga YouTube video will help you get those poses down pat. Yoga is about body and breath—you can do it anywhere; your home gym, your living room, or a parkside practice, whether instructed or self-led, that'll help you cleanse an
d clear your mind and body so you can create. Find a place where you can be yourself, breath and enjoy.
Cleanse with Words
Writing—okay, I'm biased;)—is also a fantastic way to clear your mind and tune to your soul. Take pen and paper, and begin where you are. Write your thoughts, feelings or what's near to you. The presence you can experience in the written word is astounding. Don't judge what you write, just let it flow. If you have an afternoon of time, write until your heart desires. If you have more on the go, set a timer for five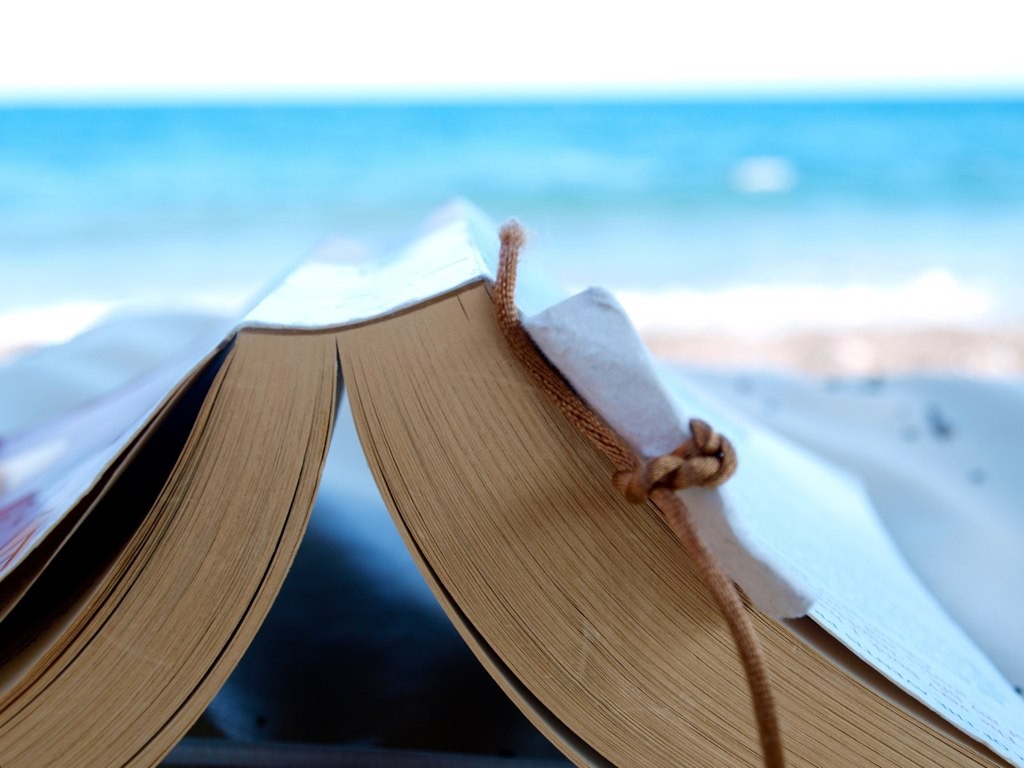 minutes. Just five minutes.
Let yourself make 'mistakes' (though they are perceptive mistakes, it is all perception). You don't need to know what you'll write, just let the words flow. As you do, you'll connect with a support and clarity, that deep knowing and cleansing that you have all you need. Writing this way allows you to clear your mind, tuning energetically and cleansing from within! If you find your brain is full, let yourself try writing. Doing this exercise even for five minutes a day will have you start to see a positive shift in your mind, and a calming of your soul.
If you start to see a trend happening in all of the things your write, maybe it is your soul telling you that you need to write a book on that topic. That's often how "the call" begins, that clarity of purpose within that moves you to tell you—you've got a book in you. If you've felt this call in your heart, check out my Become a Published Author course. It's what helps authors get their words on the page, and their message to the world, with start-to-finish resources and world-class support.
Next is the final step to round out your spring cleansing, specific for entrepreneurs, that awakens to all the clear and new in you!
Grow New Ideas
If you own a business, are an employee or a contractor, it's important to always be clear so you can receive new ways to increase your reach and grow as a biz. In this fast-paced world, where things can feel ever-changing, it is important to cleanse and clear so you can have space for new ideas to cater to your tribe! Serving from your heart, at the deepest level of integrity and growth, means also having space and cleansing for you.
As you feel more clear, you'll discover opportunities in your business that you can cleanse and restore too. Perhaps you have items in your business you can improve on until they're up to your core business standards. It could be changing up marketing strategies, improving your blog output, clarifying new departments or roles, or (my fave!) allowing yourself clarity to create and implement new products. Think outside the box, know the cleansing of your soul and tune to what's right for you and your biz! If you've got a team, jam on the best ideas to cleanse and restore. It's fun and it'll help you grow your business, too!
If you want to use web copy as an opportunity to grow, or you're tuned to creating solid editorial content that caters to your tribe—and helps you reach more of the people who need your services and products—I can help you. In my course, Become a Copywriting Rockstar, you'll not only amp up your frequency, you'll also create magnetic writing that's tuned to your biz and soul. All the resources, all the support; here to guide and help you craft copy that makes a difference.
Your message—and your clear, energetically amped self—are meant to shine.
Enjoy cleansing, and let us know how it goes in the comment section!
To springing forward,
~Jenny
Comments
Yes! I'd love to receive:
Free Tips, Info and Updates
on Writing and Living My Most Vibrant, Vital Life!