Giving Back
July 22, 2016 @ 1:11pm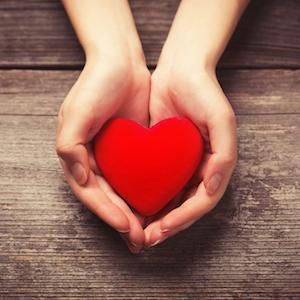 Many years ago, I was given a gift. In fact, in my career as a writer, editor and coach, I've been given tremendous gifts and supports along my journey.
Now it's my time to give back.
I remember the sage words of one of my first professional writing mentors, and also a man among the first of my clients, who trusted and supported me in writing for high profile companies like Harley-Davidson, Microsoft and Bayer, and organizations like RBC/RBC Bank.
"I had someone help me when I got started," he said. "And so I know what it's like to get a hand up, and just what that kind of help can do."
He'd been in the game for some time then, and made quite a name for himself in business as a freelancer and creative. His words were what he told me -- in total earnest -- when I asked why he was helping me so much, and why he would trust me with the written word for big clients.
"It's my time to give back," he said.
Now it's my time to give back.
It hasn't been just mentoring and support, or the trust to write for key clients, either. Along my journey, I've been blessed (and continue to be) with great gifts and surprises, delights that help me know I'm supported in doing what I love and living my purpose in writing and awakening.
One of those gifts was many years ago, in a move to Arizona, where I was able to enjoy days being creative and writing, giving myself to my craft and in learning to live more wholly.
I was blessed with that opportunity and, since that time, I've wanted to create that for creatives and writers. I have a vision of creating a scholarship program where our company can support people in going for their dreams unabashedly, and have the journey of time, space and resources to connect with their creative dreams and write a book. (This is not to say that this is the only way - we create courses, tools and resources that support people in going for their dreams and being able to write-- even amidst the fullness of life!).
That said, the vision of a scholarship program for a creative / writer to receive months of support is still strong. While we're not there yet (and we've created soulful, supportive courses as a resource for all, not just those in need), we are taking steps within the company towards that overall vision.
This is where the Become a Published Author Giving Back Gift comes in.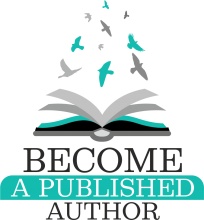 We are gifting one individual with enrolment to this course. It's a soulfully connected, comprehensive and deeply supportive program that provides tools, resources, accountability, and more to live that dream: write your book!
It's not the four-month scholarship of wide open time and resources dedicated solely to writing, because we're still growing as a company to be able to support a scholarship of that stature. It is, however, a very real way for someone underprivileged to be able to receive the means and support to write a book.
A hand up.
A support.
Because I know, deeply, what it means to receive mentorship, support and guidance along the way--and just what that kind of help can do.
We gifted a course, Deepen Your Writing Connection, to a woman with cancer who had to stop working, but who longed to write and had a yearning within her heart for releasing her words but just didn't know how. She received the course fully and beautifully wrote the book within her heart before her passing.
Now, we are giving one enrolment to Become a Published Author.
We know it can make a difference. And we believe in giving a hand up to those ready to go for their dreams.
You can nominate/self-nominate here: https://goo.gl/6mJe52
Here are some of the requirements for nomination, if you or your nominee fall under a category, you are qualified to enter:
Submit your entry on or before August 15th.

Nominee must have a story within, asking to be written.

Nominee has a compelling story as to why they ought to receive the course.
Nominee has a low income, comes from difficult circumstances or is in some way underprivileged and ready for a hand up and a gift in supporting their voice in the world.

Nominee is ready to share their message, informational-based book or story with the world.
Nominee is ready, willing and able to complete the 6-month course in full.

The nominee plans on writing a non-fiction or research-based book.

Most of all, the nominee is willing to show up and have an incredible, solid book-writing journey!
We will review each nomination and have a panel determine the recipient, who will be contacted. After course enrolment is confirmed, we'll announce the recipient of this course via social media and email.

Thank you for your nominations!

~Jenny
Comments
Yes! I'd love to receive:
Free Tips, Info and Updates
on Writing and Living My Most Vibrant, Vital Life!