Become a Published Author - Self-Study Program
Friday November 2, 2018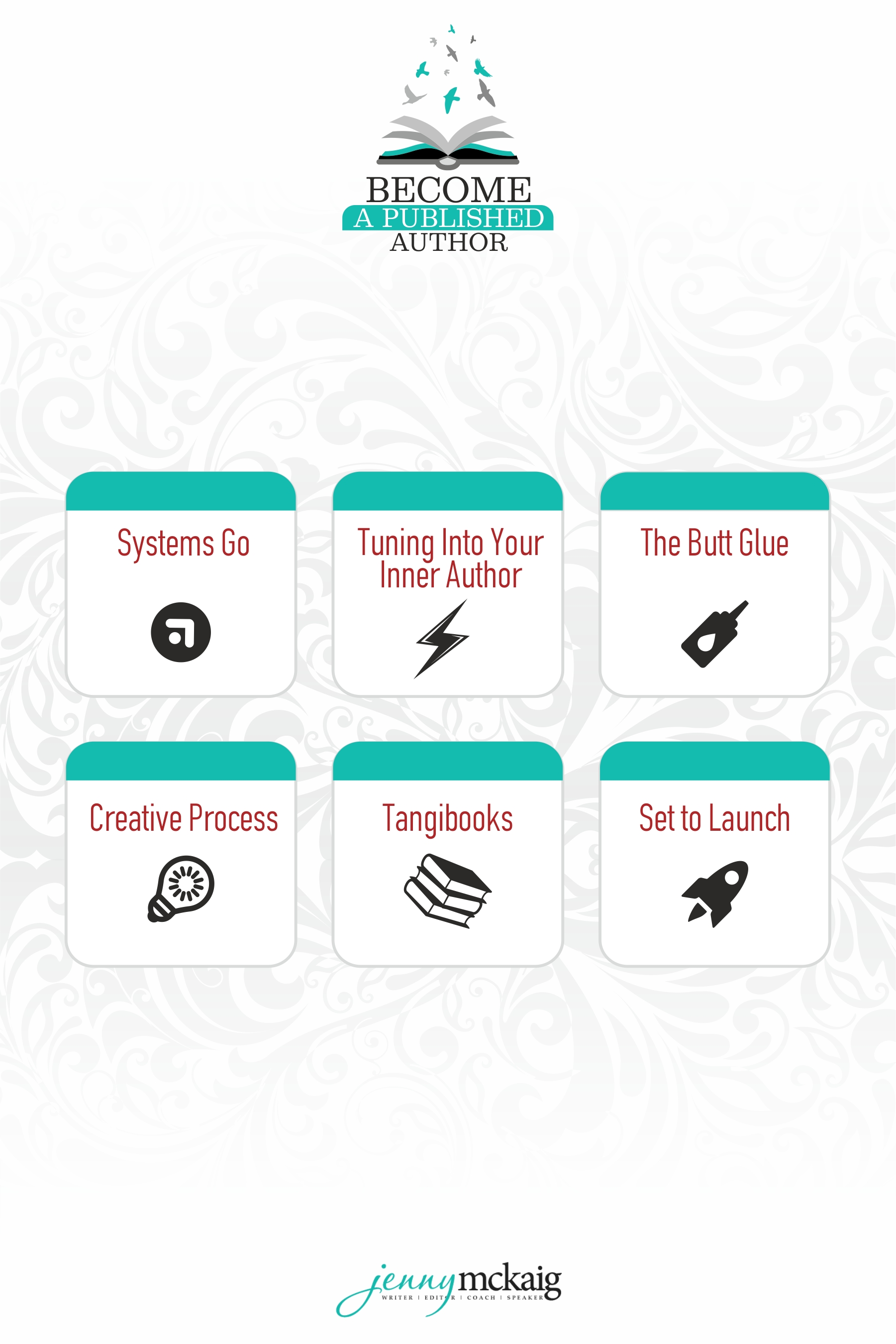 Become the published author you've always wanted to be!
This course supports you to write and publish your book -- with everything you need to hone your creative process with ease, and write solid content for the impactful, positively powerful book you know you're meant to write!
Receive all the key tools, resources, accountability and more to complete your book blueprint, craft your manuscript and have your book in the palms of your hands.
Master the writing process to birth your very own book! Sign up today to tune your energy, connect with the deep book consciousness of your book and get to the heart of it to write your best book ever! For that book that's got your name on it, you will learn everything you need to know to outline, draft, revise and complete the book simmering deep within.
You will:
-Tune into your creative flow and receive clarity on your topic, chapters and completed book as a whole
- Gain confidence in your writing style, guided by your specific book consciousness
- Hone your energy and become connected with your inner author to be all you
need to be along your book-writing journey
- Learn to craft an outline for your book with ease
- Learn how to draft, polish and revise to write your best book!
- Connect with the heart of your book to make it positively and powerfullly impactful
- Create the change you want with your needed book! (your ideal readers are asking for it!)
- Become a published author and achieve instant credibility in your field
- Reach more people with a powerful, solid message they need to receive
- Receive the accolodes of being a published author, with speaking / press opportunities and more
You receive:
- Expert advice from an award-winning writer, skilled author, editor and certified awakening coach
- Powerful connection to the heart and consciousness of your book so you can write it with ease and flow
- Tools and techniques to craft powerful stories, how-to manuals and riveting writing for your soulful book
- A step-by-step process to outline your chapters and master your words within them
- Online coaching and support with ongoing accountability and tools to keep you on track!
- Support, accountability and fun with like-minded peers in the course so you can enjoy the journey together (bonus of The Butt Glue Crew!)
- Your complete manuscript when you follow the steps to that final, polished, published book!
- Connections with publishers, PR / media supports, and insider insights for distribution so you can share your story with the world!
- The ability to complete the course at your own pace, all while receiving access to expert coaching advice (with 1:1 support option)
Your course includes:
- 6 months of ongoing tools, resources and support for your book-writing journey
- 6 modules designed to enhance your creative process and book-writing flow
- 21 powerful video modules
- 22 impactful PDF worksheets for ease in clarity, connection and flow for your book
- Author Manual & Book Blueprint
- Publishing path supports and resources
- Self-care and celebration prompts for fun and flow with your process
- Action Planning tools and powerful techniques to execute
- follow-up emails
- live monthly calls
- monthly and bonus writing parties
- live workshopping
- live launch planning
- on-going support and coaching (1:1 option)
- group forum for accountability and more
Register